Machine Learning

---
Smarter Machines. Better Future.
Leverage Machine Learning today to precisely analyze large volumes of data, understand your customers better, identify loopholes, target your marketing endeavors, and boost revenues. With industry expertise in frameworks such as Hadoop and Spark; and cloud-based machine learning services such as Microsoft Azure, Google Cloud Platform, and AWS, Mobile Programming offers a wide assortment of tailored solutions which help businesses from various sectors gain real-time insights, predict outcomes, fraud and anomaly detection and accelerate business processes.
Market Driven ML Services
Unlock the true potential of Machine Learning and achieve precision while making important business decisions with the help of our machine learning solutions devised by our Machine Learning Experts and Data Scientists.
OPTIMIZING PRODUCTIVITY

Optimize productivity of equipment & machinery via predictive maintenance.
AUTONOMOUS DRIVING SOLUTIONS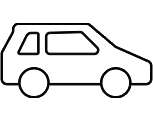 Achieve greater mobility with connected self-driving cars capable of sharing data enabling them to achieve precision and ensure safety.
SMART HOME SOLUTIONS

ML solutions for connected home appliances such as face detection for unlocking doors, controlling thermostats, mood lighting, anomaly detection to prevent burglary, etc.

EMPOWER SMART CITIES
Innovative ML solutions for smart cities, enabling them to manage traffic better, predict crimes, use energy efficiently, etc.

INTUITIVE HEALTHCARE SOLUTIONS
Integrating machine learning into healthcare facilities enables you to diagnose diseases better, provide personalized treatment, discover new drugs, predict the outbreak of epidemics, etc.

FOCUSED FINANCE SOLUTIONS
With the use of machine learning, organizations operating in the banking/finance domain can combat fraud by analyzing huge amounts of transactional data and identifying unusual behavior.
NATURAL LANGUAGE PROCESSING
Using computational techniques to analyze natural language, synthesize human utterances, and provide relevant output in form of speech or text.
Speech Recognition
Language Translator
Chatbots
Speech-to-Speech Translation
ANOMALY DETECTION
Identifying irregularities, unexpected items, or events which do not comply with the conventional pattern to detect frauds and reduce transactional risks.
Fraud Detection
Intrusion Detection
System Health Monitoring
Event Detection in Sensor Networks
Detecting Ecosystem Disturbances
BEHAVIOR ANALYSIS
Analyze user behavior to feed them the most relevant results and suggestions based on their past transactions.
Product Search
Product Recommendations and Promotions
Trend Forecasting and Analytics
PREDICTIONS
Enabling machines to learn certain properties from a training dataset and harness the power of Big Data to predict adverse outcomes or potential catastrophes.
Future Trends, Bubbles, and Crashes
Recommendation Engines
Disease Diagnosis
Self-driven Cars
Robotics