Agility Delivered Through CI/CD
Agile methodology is a people centric way to create innovative solutions that maximizes business value. CI/CD (Continuous Integration/Continuous Development) is the convergence of people, processes and tools to enable adaptive IT and business agility. Responsible for enhanced collaboration and communication within the cross-functional teams involved in the process of development, DevOps creates an infinite loop of release and feedback for all the deployment targets.
DevOps and AWS
AWS tools and DevOps, when combined together provide a set of flexible services that enable companies to quickly and reliably build and deliver products. The combination of AWS and DevOps simplifies the task of managing, deploying, automating and monitoring of both the application and the infrastructure.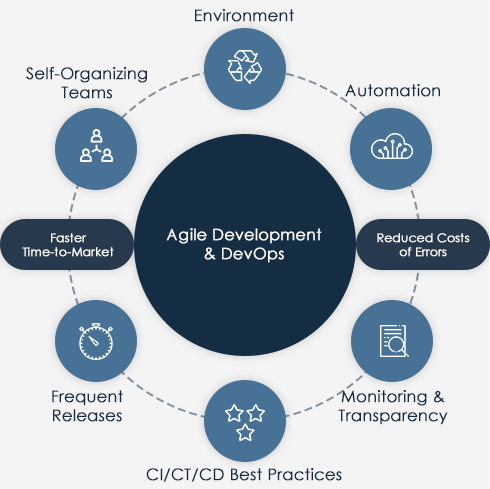 DevOps Tools